Ritu Chaudhary Hearing and Speech Clinic is a full solution providing centre for any hearing and speech problem and is being run by Ritu Chaudhary who is a highly experienced Audiologist and Speech Pathologist (ex-PGI) with more than 15 years of experience.
The Clinic is fully equipped with latest state-of-the-art computerized equipment for diagnosis and rehabilitation of hearing loss.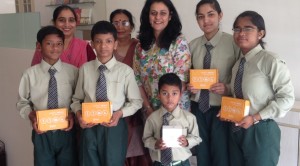 Our approach for speech language therapy:
We follow play based methods when promoting speech language stimulation to children. Our mission is to empower every child to maximize his motor, sensory, cognitive and communication development .We are indebted to achieve this mission through strategic and supportive direction.
Helping communication happen.
Often children require a multidisciplinary approach to early intervention services.
We integrate the principles of Verbal Behavior and ABA for behavior modification.
We provide Oral Placement Therapy using Talk Tools for children with Apraxia and other oro motor deficits. This is an excellent supplement to traditional therapy techniques. The carefully selected evidence based activities promote tongue retraction, grading and controlled tongue movements.
We use principles of play therapy with the younger children. Play is therapeutic and is essential for the development of language and appropriate communication skills. It helps overcoming behavioral and emotional issues.